Solex AG – Basel
Here, at Solex AG, our motivated, dynamic team has its finger on the pulse when it comes to technology. Cross-site collaboration is child's play with the right network. Data and privacy protection are also of the utmost importance.
To our satisfaction we can count on leading network operators.
We combine precise craftsmanship with today's modern technology. In this regard, we offer extensive services in the field of
electrical engineering.
Expanded on the conventional electrical engineering services, we implement holistic solutions in the
areas of building IT, telephony and smart home.
We support you in the transition to the "new telephony/Internet/TV technology". As well as when deciding on various subscriptions
such as telephone, internet or TV.
You can find out which needs are best for you by calling us or through our professional advice directly at your home.
Contact us for an initial consultation. Our experts look forward to your inquiries.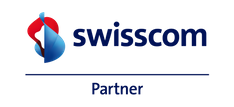 We are a Swisscom partner
With Swisscom, we have an incredibly innovative partner at our side. This requires that we always keep ourselves up to date through continuous training and further education. On behalf of Swisscom, we not only implement one-off installations for private and corporate customers, but also attach great importance to long-term support.
Address:
Solex AG
Missionstrasse 48
4055 Basel
Contact:
Telephone: 061 385 50 50
Fax: 061 385 50 59
Email: info@solexag.ch
Opening hours:
Monday - Friday
08:00 - 12:00
13:00 - 17:00